The day after the day after theTrump election two good friends, who both teach in colleges that are hardly havens for the 1%, reacted to the election results this way: One cried "How can I teach literature in the face of this?"  The other reported he spent the afternoon of November 9 with his honors class — sitting in a circle reading in turn lines from "Leaves of Grass."
What do we believe in?  How do we go on?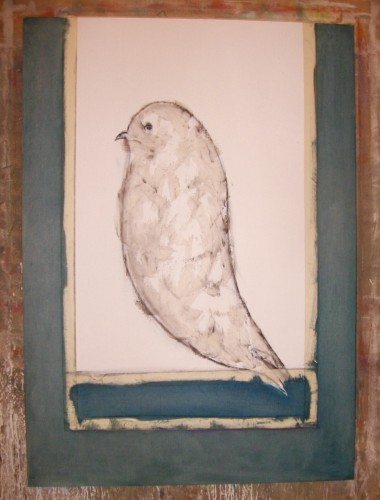 This is a painting Baz did yesterday, called  "Perch: November 9, 2016" —  from his newest series — because that's what he did.