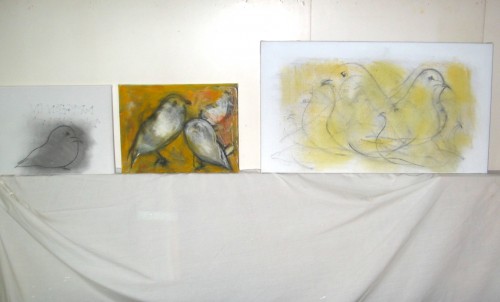 The Birds Arrive, which started November/December 2013 and is  continuing…There are now 24 images. All © Basil King, 2013-14.
Pigeons in Delacroix's Garden!   Nine of ten new works on paper, from this spring.  All © Basil King, 2014.
A new series, Windows, containing two new paintings (both diptychs) and eight works on paper.    All © Basil King, 2014.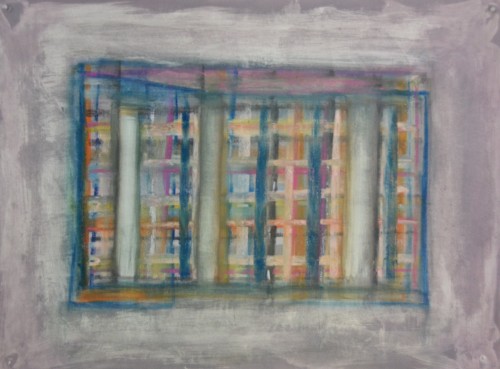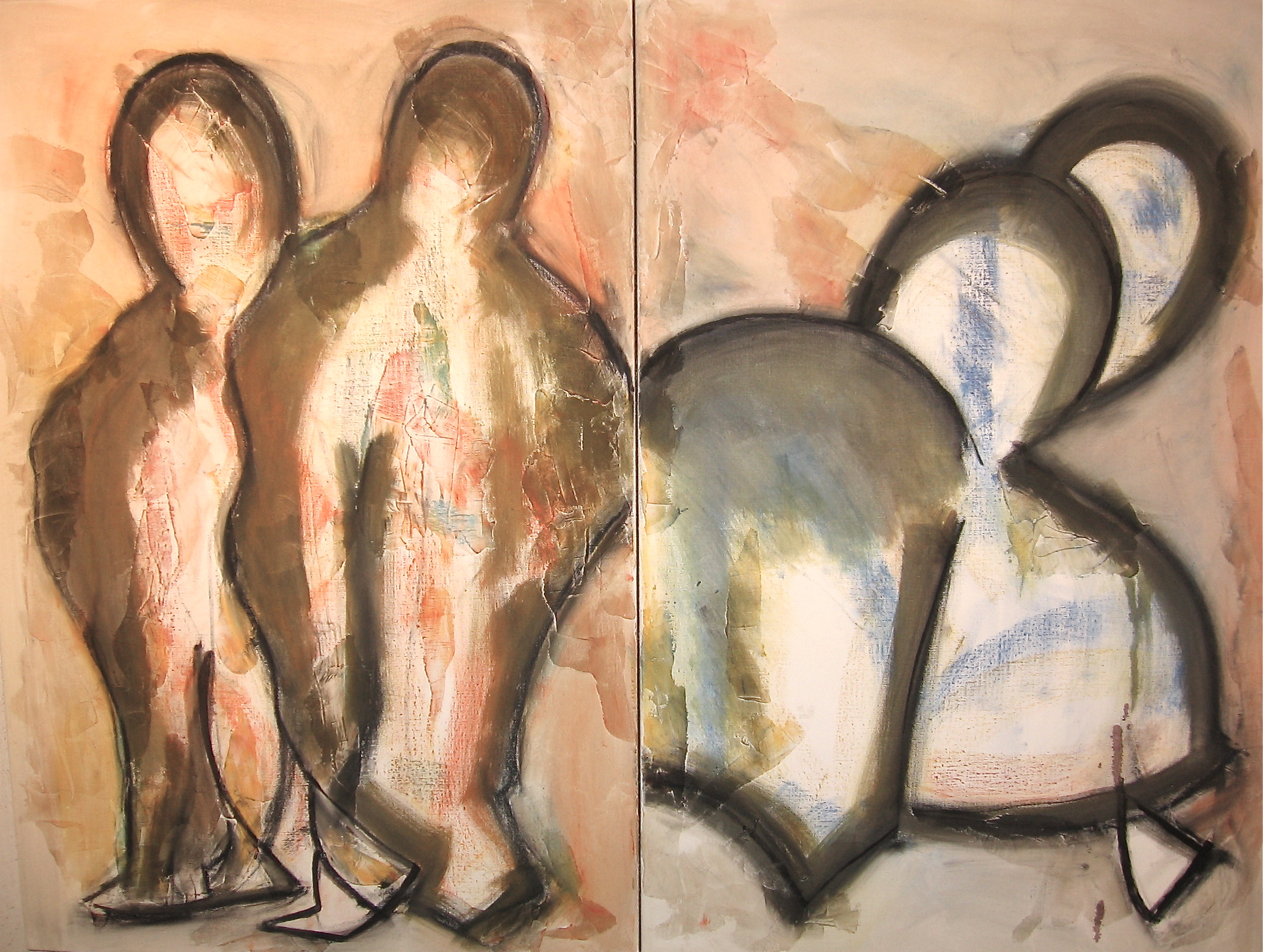 Should you want to see even more, visit Flickr, King New333, for a photostream of over 200 images.