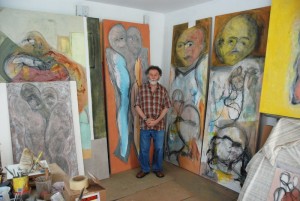 The Paintings and Poetics
of Basil King
September 22, 2012  – Anthology Film Archives
The House was Packed 
The event opened at noon with about 65 people — and filled in all afternoon, until the premiere of the film, Basil King: MIRAGE when people were standing in the back and sitting on the aisles.  Over capacity!  We were told some late arrivals were unable to get in. The photo below was taken  by Charles Bernstein, who was sitting on the floor.
For news about future showings — or to make comments about the film — please visit Nicole Peyrafitte's special website for the film:      basilkingmirage.net
For a Taste of the Program…
The Green Man—The afternoon began with a 9-minute  music video by Daniel Staniforth (editor of the big 2011 volume of King's Learning to Draw).  Turn up the volume for vocals and instrumentals by Staniforth and Rebsie Fairholm. (If the link doesn't work, go to     http://youtu.be/qG6pcB003nI )
Basil King:  a speaking portrait entitled "Art is Not Natural"  by George Quasha–a 10-minute conversation with Basil King on art, nature, and his processes.  (If the link doesn't work, go to    https://vimeo.com/49993577 )
Panel discussions were taped and transcripts will be available at a later date. For now:  photographs here and on Facebook.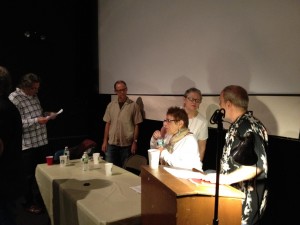 <http://a href="">See a slide show of images shown at Basil's Arc (It loads very slowly.)
And visit the Program Book
For a look at the 8-page program book, produced for the Friends by David Kirchenbaum,  which includes Tom Patterson's review of King's Green Man exhibition at Poets House in 2010, comments on his art from Jeff Wright to Hubert Selby, a complete list of Basil King's works in print,  bios of all the panelists, and more visit:  http://www.boogcity.com/baz2012.pd
More photos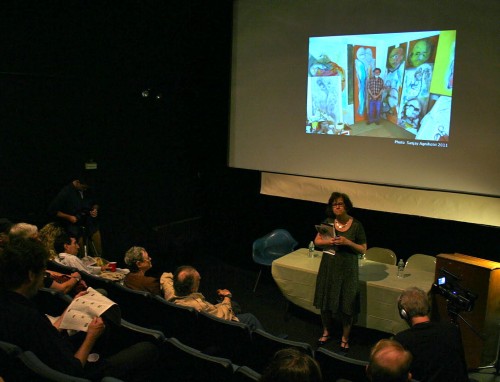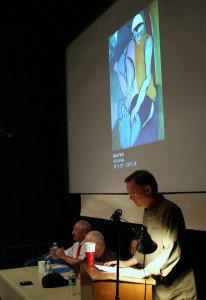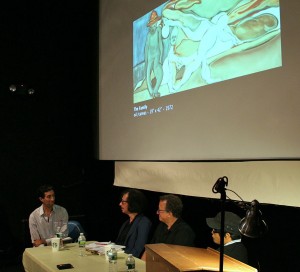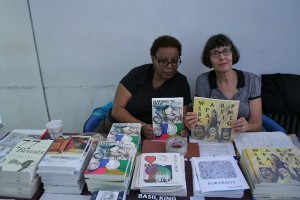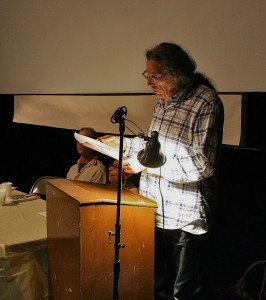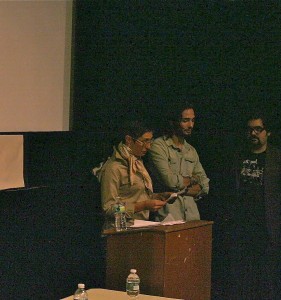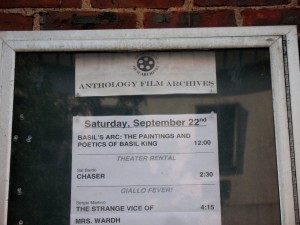 (Event photos by Daina Lyons and Laurie Duggan.)
The Friends of Basil King
What does it mean when a group of poets join together to call attention to the work of an artist? To the work of an artist who has been creating art works in Brooklyn, New York, nearly in the middle of the art world, but whose work, so far, has been public in New York's literary venues (Poets House, St. Marks Poetry Project, the Bowery Poetry Club) or in print or online in small press poetry publications?
The Friends – Mitch Highfill, Vincent Katz, Burt Kimmelman, led by Kimberly Lyons and with Martha King as a highly partisan collaborator – gathered a group of advisors, volunteers, and supporters to further their goal: introducing Basil King's art to a wider public. More than 50 names are on the combined list, not counting those who participated on September 22  All except the readers of King's texts are listed in the program book.  The readers were Mitch Highfill, who also curated, Joe Elliot, Hettie Jones, Michael Mann — and Martha King who read two selections, hers and one chosen by Joyce Johnson who was unavoidably detained.
Please post comments or questions about the art below.
The Project
The name "Arc"  is not just or simply a reference to the paintings in Basil King's series, The Arc, which Kimberly named, by the way. This is a longer arc to connect paintings and graphics that King has created from the early 1970s to the present with the poetic texts he has been writing since the mid-1980s.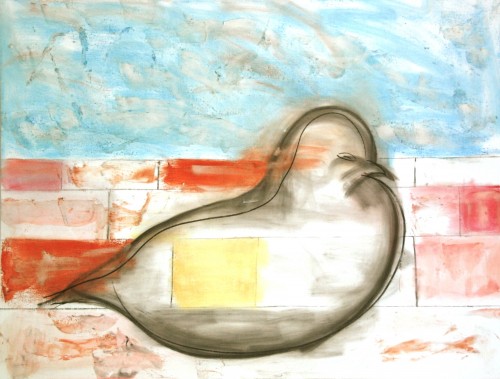 The Film
A group of poets, even one with poets who write art criticism or work as independent curators, is not a substitute for a gallery or a museum and ultimately – as a way to frame Basil's work — the group commissioned Nicole Peyrafitte and Miles Joris-Peyrafitte to make a film that would serve to introduce him and his works.The filmmakers found the spine of their narrative in mirage: a poem in 22 sections, a book of Basil's published by Marsh Hawk in 2003.This  is the most autobiographical of his texts. A characteristically powerful reading by him, used as voice-over, propels the movie.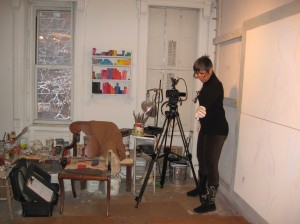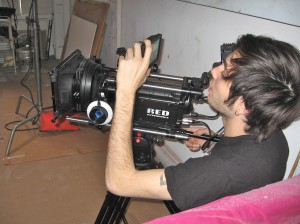 For more information about the film — please visit a special website , where you can view the trailer, and keep up with news about more showings!