With great pleasure – but not that much surprise – we note the SUNDANCE film festival's special jury award for Miles's first full-length feature As You Are.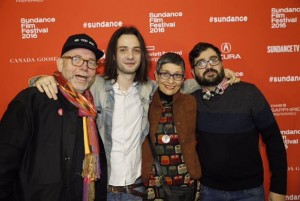 The lack of surprise is due to seeing Miles work when he was still a Bard College undergrad on the 2013 short Basil King: MIRAGE along with his mother, multimedia artist, Nicole Peyrafitte. Seen above, poet (and dad) Pierre Joris, Miles, Nicole, and brother Joseph Mastantuono, who did post- production on both the King film and Miles' new dramatic feature, at SUNDANCE.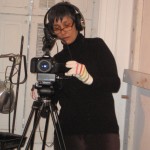 This film, commissioned by The Friends of Basil King, takes 22 minutes to present an introduction to Basil King's art and poetry, with skillful filming of his work and his studio and a voice-over narration provided by King reading from this 2003 book, mirage: a poem in 22 sections.
It has since been screened at the Beverly Mass. Film Festival, Anthology Film Archives (the premiere), Kent and Sussex universities and Brookes Oxford Art School in England, the Asheville Museum, the North Carolina School of the Arts, the Walker Art Museum in Minneapolis, and informally at readings in London, New Haven and New York.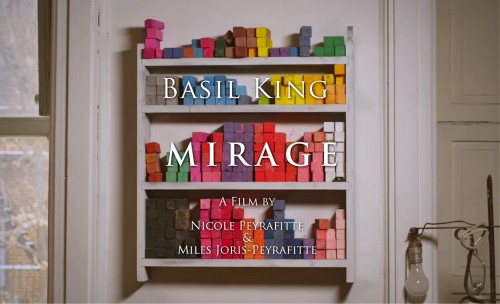 There will be a screening this coming fall at the Black Mountain College Museum & Arts Center in connection with their exhibition of Basil King's art.  For more information about the film and the trailer: basilkingmirage.net