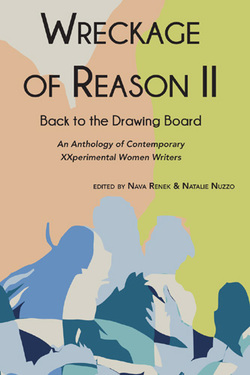 I'm one of 29 contributors to Wreckage of Reason II subtitled "Back to the Drawing Board."  (I appear in the original 2008 volume as well.)   The editors say these stories "use different style and genres … to illustrate moments of conflict, amusement, bafflement and joy that make up a day, a year, an individual life or a collective history. Held up to the light or inspected under a microscope, set in locales real, virtual, mythic, and imaginary, characters bump into and move through events, leaving readers with the humorous, sad, sexy and playful ambiguities of what it means to be alive."
I hope so!  You can hear for yourself if you are in New York City on April 22, when a number of us – I'll be one of them – read at the book launch:  KGB, 85 East 4th Street 7 – 9pm.
$20. Spuyten Duyvil Press.  Order from the Spuyten Duyvil Storefront:    https://www.createspace.com/4576201
On Amazon you can check out the whole table of contents with all the contributors' names and order a Kindle edition for $8.