MAX SEES RED — is King's first-ever novel, a murder mystery in which a painter named Max tries to find out who murdered a young literary editor in her Hudson Valley summer house. One of his oldest friends, an experimental novelist, has bumbled into making himself a prime suspect.
The action takes place in the late 1970's in SoHo bars, lofts, and galleries, and in Dutchess and Hudson counties just north of New York's suburbia, then a landscape of impoverished small towns and abandoned farms. Artists who have begun to settle there have uneasy relationships with the rural poor and elite establishment landowners, and sometimes encounter a shadow neo-Nazi subculture.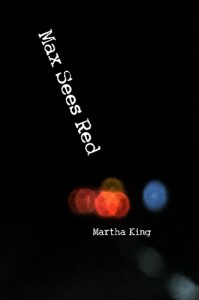 The book is populated with painters, sculptors, poets, potters, critics, dealers, and hangers-on, both gay and straight, including newly rich Wall Street patrons and people in the "uptown" world of mainstream publishing.
ISBN 978-1-949966-06-0
256 pages
Available now on Amazon and on the Spuyten Duyvil website.
http://www.spuytenduyvil.net/max-sees-red.html
There will be a New York book launch and reading in May. Please come to Zinc Bar, Sunday May19, at 4:30. (82 West 3rd Street)