Exhibitions of Basil King art in 2016 – 17
 Opening September 2, 2016: Basil King: Between Painting and Writing curated by Vincent Katz and Brian Butler, at the Black Mountain College Museum &Arts Center, Asheville, NC.   Open until December 31, 2016.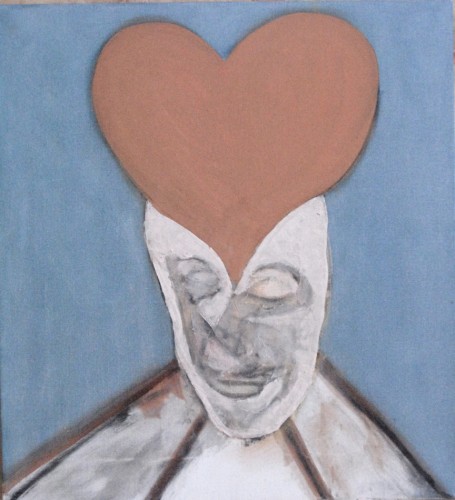 This show, will also include texts of King's poetry and some of his covers for poetry books and journals, along with paintings using images from playing cards.
For more information: info@blackmountaincollege.org
Opening October 28, 2016: Basil King's Birds curated by Tom Patterson, at St. Andrews University, Laurinburg, NC. Open until November 19, 2016.
This show, focusing on King's bird images, is part of a semester-long Black Mountain College Festival, with many exciting artists in residence for short visits.
For information and schedules: Ted Wojtasik – wojtasik@sa.edu or Whit Griffin –    kudzuking@yahoo.com
These two North Carolina events overlap for the duration of the St.Andrews show. Laurinburg and Asheville are 230 miles apart, a drive of about four hours.
Opening February 25, 2017: Art of Basil King
John Molloy Gallery, 49 East 78th Street, 2nd floor, New York.
This will be the first solo New York exhibition of Basil King's work since his historic exhibition of "Green Man" paintings at Poets House in 2010.