Two words: quiet and intense.  Martha read from memoir about moving to New York in 1957—and finding a place where Baz could paint and they could live for $50 a month.  Down at the bottom of Manhattan Island, a block from Battery Park, when that was below what the cops called the "Fulton Street deadline." It was almost totally uninhabited and fabulously empty all night long.
Baz read selections from Learning to Draw, showing one more time how all the intertwining parts of that epic can recombine, reorder, and be seen in different combinations  like paintings in a museum or cards in the deck.   There was Camille (Monet) on her deathbed and the Towering Ace from "Wild Cards";  Bill Traylor, the cave painters, and Cy Twombly from "In the Movies".   There was Hans Holbein the Younger arriving at Black Mountain with a suitcase and a small hamper of brushes and paints (from "The Real Thing Has Four Parts") and there were the smells, sounds, images of September 11, 2001 from "Twin Towers."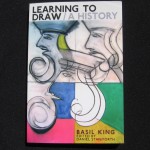 Then Mark Lamoureaux projected the film,  "Basil King: MIRAGE."  We had to do the reading first because sunlight streams into their high floor near Wooster Square till well past 9 pm and Mark and Rachel have white translucent blinds.
Mark had a screen and a projector for the DVD disk.  But not the BluRay version.  It was so well received people asked to see it again.  As a filmic introduction to painter/poet Basil King it is quite properly layered, nuanced, intricate and deserving of multiple viewings.  Once again, thanks to Nicole Peyrafitte and Miles Joris-Peyrafitte.
Stay tuned for news of  future screenings!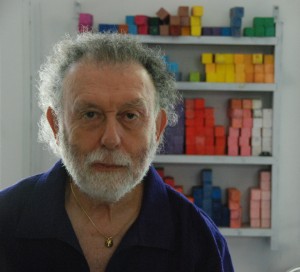 ABOUT the film        http://basilkingmirage.net/
See the TRAILER      https://vimeo.com/35652974