Tom Fink had a long conversation with Baz about his book, Learning to Draw, which can be found on Tom Beckett's excellent blog, ASK/TELL.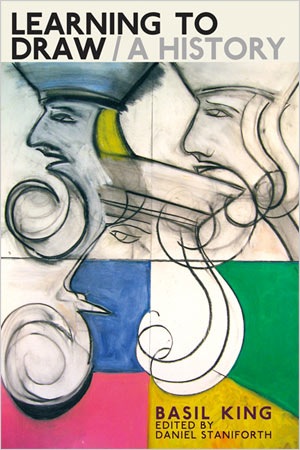 Available on line or inquire at Skylight.
In the meantime, Daniel Staniforth's blog for Skylight Press generously commented on a previous King book, 77 Beastss: Basil King's Beastiary,  from Marsh Hawk Press, with these comments.
77 Beasts …is a unique testament by a brilliant visual artist to his relationships — sometimes personal, sometimes intellectual, always artistic, most of the time all three — with our greatest artists whose works he has contemplated and communed with as both draughtsman and painter, and for the last number of years as writer and poet. King's monumental book is a work that is both art criticism and autobiography, together synthesized into graceful, piercing and gorgeously ephemeral meditations on how art and life are one. King has been known to be a poetic artist. In this book he is a marvelously artistic poet.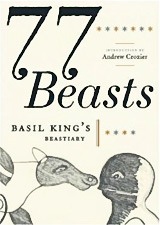 Also available online or contact Marsh Hawk Press for information