A wonderful reading was held last week at the Dominque Levy Gallery during the exhibition of Chung Sang-Hwa, but the art just below, "Dream of the New Year" is not his.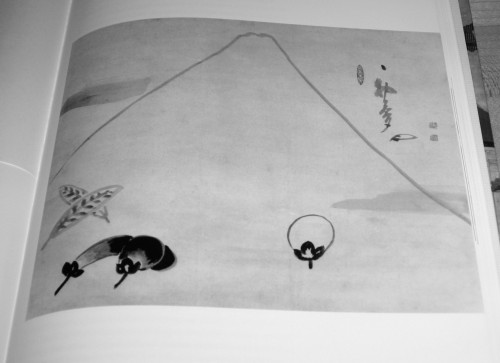 Afterwards BASIL wrote this to YUKO
You and Eddie gave a wonderful reading. It was like listening to two different languages. Eddie spoke in his native tongue and he takes in the exterior that confronts him with acute insight.
At the beginning of this week I went to the dentist to have my teeth cleaned. The woman who cleaned my teeth was English and she was very efficient. Half way through the cleaning she said, "You have a very strong tongue."
Poets have to have strong tongues so that we can fortify the vernacular.
And at the end of the cleaning I thanked her and said that wasn't too bad. Her response was "It's a lot better than a slap in the face with a wet fish. Bet you haven't heard that in a long time."
My mother used to say that. How did she know? Was it my body language? What did I say that gave her the clues that I had been born in England?
YUKO — Martha asked me why I didn't clap when you finished reading. It wasn't that I wasn't moved by what you read. It was exactly the opposite. Even though you read in English I heard maybe for the first time you speak in your "native tongue." It's by chance that last week Martha found on the street JAPANESE ART/Personal Selections from The Mary and Jackson Burke Collection. One of the illustrations in the book is "Dream of the New Year" by Hakum (1685-1768) and I kept seeing Hakum's meditation as you were reading and I asked myself not clap but sit and do nothing.
Yuko was invited to write a poem for Chung Sang-Hwa's art, which she read and which is published in the catalog. He lives and works in South Korea, has been widely shown in Asia, especially in Korea and Japan, and is now 84.  This is his first solo exhibition in the U.S.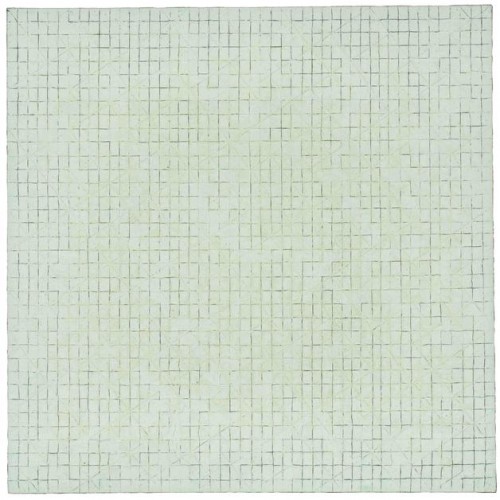 Untitled, 1982, oil/canvas, 28 2/8 inches by 25 5/8 inches, ©Chung Sang-Hwa -From the Dominique Levy Gallery website.