November 6 at 6:30.   Basil will read from his new book, The Spoken Word/The Painted Hand (Marsh Hawk Press, 20l4*) and his old friend Hettie Jones will read some of her not-yet published short fictions.  They are both being presented by Prose Pros at Side Walk Café, Avenue A @ 6th Street. (Free, donations requested.)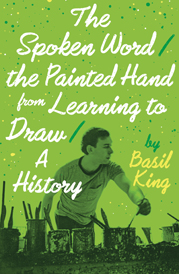 November 16 at 3:00.  Martha King and Basil King will read from new work published in Local Knowledge, Fall 2014, a biannual literary magazine featuring art, photographs, poetry, and prose of many kinds and variations. Basil is represented by "Basil's Lifeboat" from his "Learning to Draw" series. Martha appears twice: in a note on dead cats and in "It Starts to Drizzle," a history of her zine Giants Play Well in the Drizzle. Gala magazine launch & reading at Swift Hibernian, 34 East 4th Street, between Bowery and Lafayette.(Free, purchase of magazine requested.)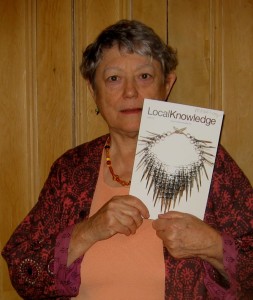 November 20, 21, 22, and 23.  Three evening performances at 7:30 and one final matinee at 3:00.   Basil will be the Narrator in "Black Mountain Songs" – a program of music by seven young composers, inspired by artists associated with Black Mountain College.  The Brooklyn Youth Chorus sings. Part of Brooklyn Academy of Music's annual NEXT WAVE festival. Tickets sell out quickly. If you want to attend, please connect with BAM.
http://www.bam.org/BlackMountainSongs
A painting by Basil King (from his "Looking for the Green Man" series) will be in the BAM lobby exhibition until January 2015.
*There will be a reading and book launch for Marsh Hawk Press's full fall list in December. http://www.marshhawkpress.org/BKing3.html