Prose Pros is me and Elinor Nauen. We've been presenting  monthly prose readings for seven years!
Our two readers for February are Jenny Allen (New Yorker columnist) and Nancy Giles (CBS-TV columnist). A first for us: both writers have outstanding stand-up credentials!  At Side Walk Café, 94 Avenue A at 6th Street, NYC, the back room.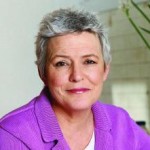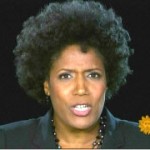 Here's a taste from Jenny Allen's "The Trouble with Nature" in the The New Yorker's "Shouts & Murmurs":
"A lot of people who live in the city like to visit the country to get close to nature. Then, once they are in the country, they find that they needn't go outdoors to get close to nature. Nature comes right inside, as if to prove some kind of point. . . . Sometimes, there is this black thing hanging from the kitchen ceiling. It is the exact size and shape of a charcoal briquette, and you wonder what a charcoal briquette is doing up there. On closer inspection, it turns out that it is not a charcoal briquette. It's a bat, hanging upside down. . Its little body is covered in fur, which many people find distressing. This is a creature that flies, and it is as unsettling for a flying thing to have fur as it would be for a hard-boiled egg, or a rose petal, to have it."
And here's a hint of what to expect from CBS commentator Nancy Giles.  She started her career portraying a singing bag of garbage and playing Santa at New York City's Macy's on 34th Street. She toured for three years with the Second City comedy troupe, and has appeared off-Broadway, on TV, and in more than a dozen movies.  Now she can be found on CBS TV on Sunday mornings. And she has a  plan:  "I want to make people laugh and I want to entertain them, but I also want to provoke thought and discussion."
Prose Pros is FREE, with a one drink minimum (or purchase a munchie). We pass a hat for contributions, all of which goes to the readers.